50 Rose Bouquet | (50 Roses) Duchessa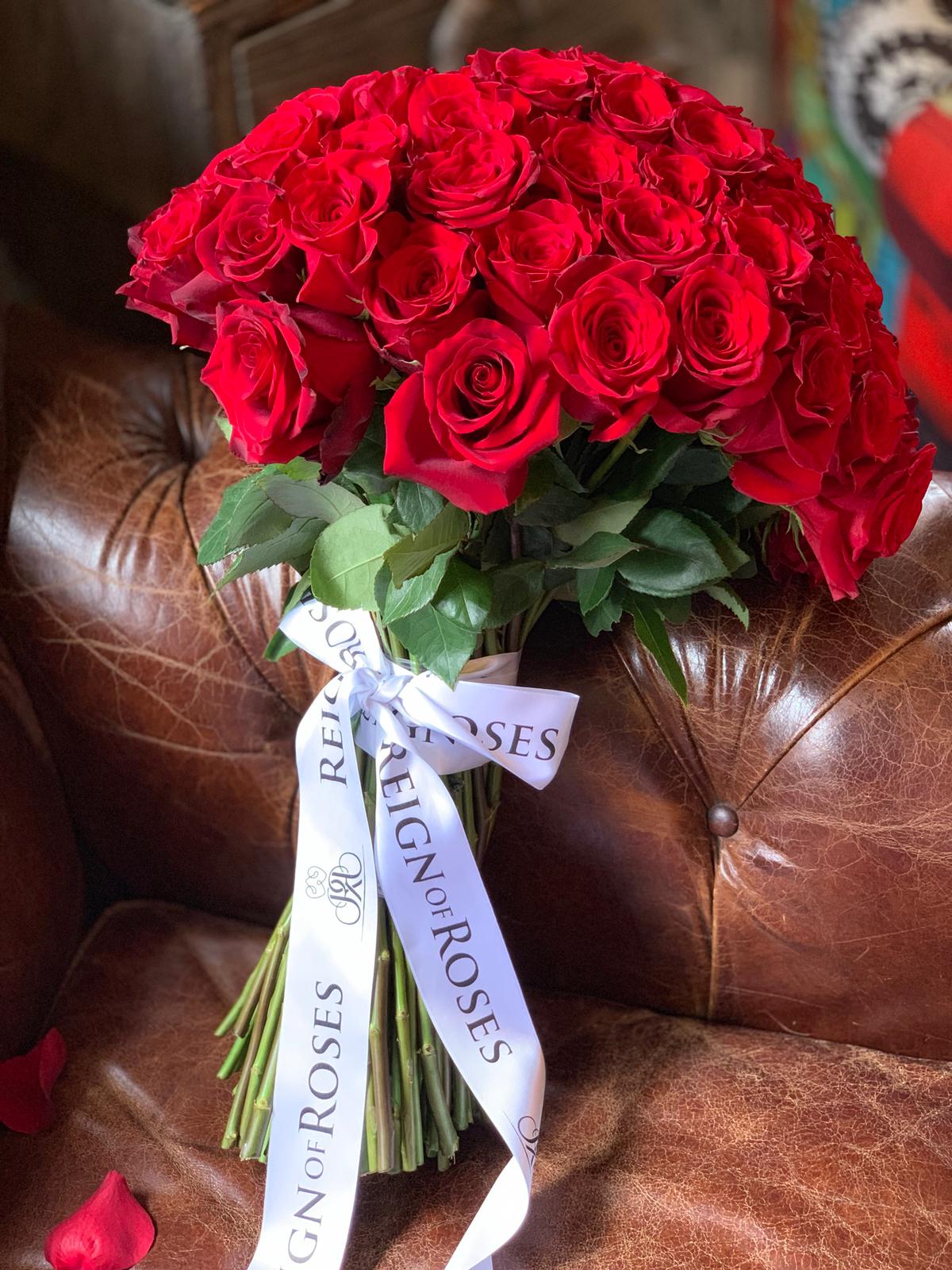 50 Rose Bouquet | (50 Roses) Duchessa
This hand held bouquet of 50 beautifully arranged roses is the ultimate declaration of love.
If you're looking to simply take her breath away, and leave a lasting impression then this is the arrangement.
The Classic Regina Reign of Roses arrangement includes:
100 Premium Fresh Cut Roses (qty depends on size of Rose buds)

NOTE: All Reign of Roses arrangements are made using premium fresh flowers lasting up to 7 days, and have been watered, given flower food and delivered with care.